Tourneo Custom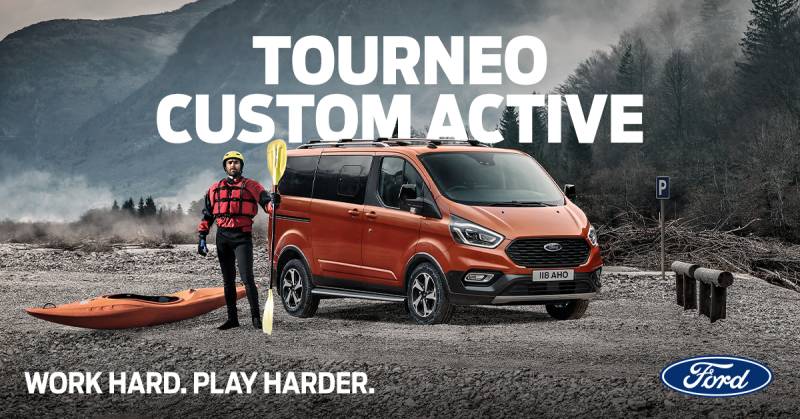 The people mover taken to a new level.
With seating for up to nine occupants, the Ford Tourneo Custom delivers a practical and versatile interior space, with the exceptional comfort levels of a premium passenger vehicle. Now available with a wider range of fuel-efficient diesels or advanced hybrid options. The result is a more refined and sophisticated people mover than ever before.
A small electric motor can improve efficiency
The Tourneo Custom is available as an EcoBlue Hybrid. This technology helps to reduce fuel consumption and lower emissions, with a small battery-powered electric motor providing extra support to the combustion engine when needed. Kinetic energy and regenerative braking recharges the 48-volt hybrid battery while you drive.