Coming Soon!
All-NEW FORD PUMA
Engineered to help you get the most out of today's modern living.
With innovative 'human-centric' design, bold SUV exterior styling, and a sophisticated hybrid powertrain:
Ford Puma doesn't seek your attention – it quietly demands it.
For more information see our news page.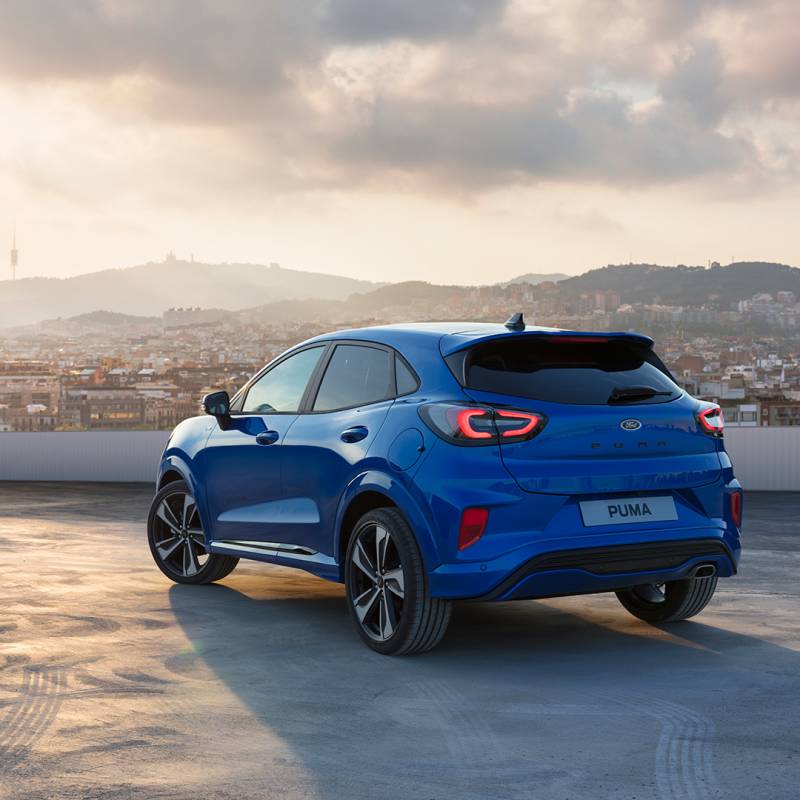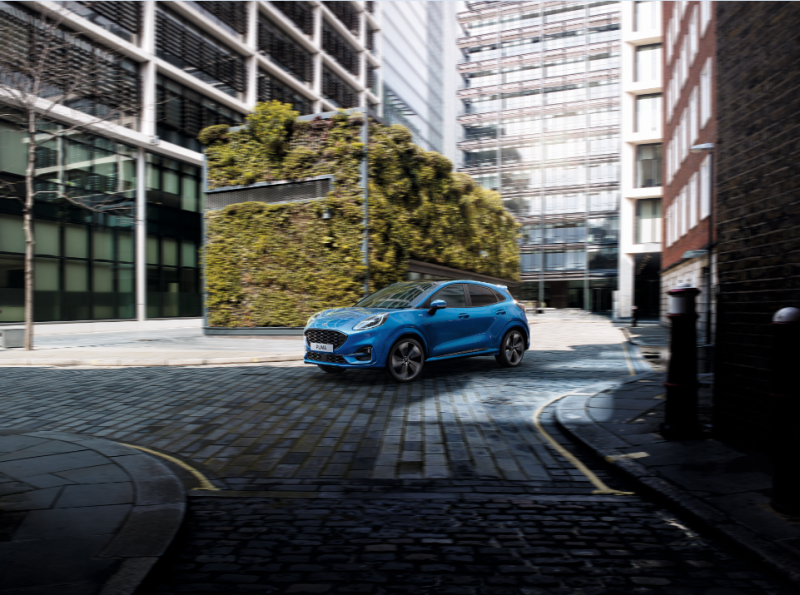 All-NEW FORD KUGA - COMING WINTER 2019
The All-New Ford Kuga has been specially created to combine elegant styling and tough capability, all driven by efficient Plug-in Hybrid power. Refined, contemporary design on the outside. Adaptable, versatile space on the inside. The best of everything in one package.
Freedom to just drive
Intelligent Adaptive Cruise Control keeps you travelling at a speed you choose. If the built-in RADAR sensor detects a vehicle ahead, it slows your vehicle to maintain a safe distance. Then, once the road is clear, the system automatically accelerates back up to the chosen speed. Add that to the Lane Keeping System, which helps prevent unintentional drifts over the lines, and those long journeys become even more enjoyable.
The best of both worlds
Wherever the destination, the All-New Kuga Plug-in Hybrid uses two sources of power to get you there more efficiently than ever. An advanced electric powertrain lets you make shorter trips with zero emissions, and can charge anywhere you have access to mains. For longer journeys, 2.5L Duratec petrol engine ensures you can go as far as you want, and helps recharge the battery in the process. This Plug-in Hybrid definitely is a no compromise option, delivering the best of both worlds.
Flexible seating adapts to your needs
The All-New Kuga is designed to be ready for anything, with a dynamic new interior design that gives you ultimate freedom, and adapts to every journey. Need more boot-space for a big trip or prefer the luxury of extra leg-room in the back? Flexible rear seating slides forward or backward to suit your needs, so you have no trouble packing anything you need.