Go Back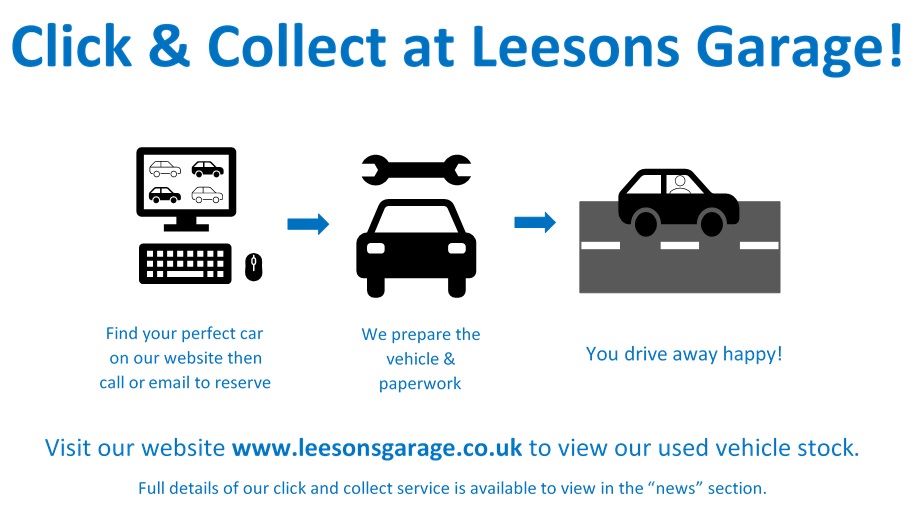 Click & Collect Service
Now available at Leesons Garage Ltd!
View our full range of used vehicles on our website and reserve your perfect car via email, sales@leesonsgarage.co.uk or telephone 01406 350273.
Our sales team will arrange terms of sale (warranty, tax, finance etc) and a date and time for a non-contact handover and collection, (subject to government restrictions a unoccupied test drive can be arranged at this stage ).
We will prepare the car and paperwork on site ready for the collection date, invoice will be emailed and signed via DocuSign (finance contracts done via screen share on site), payment to be sent via BACS or card payment over the phone.
Our sales team will call to confirm the paperwork and payment has been recieved and vehicle is ready for collection.
Vehicle moved to collection point and sanitised as per our dealer procedure.
You arrive to collect the vehicle and our sales team will do a non-contact handover from a safe distance (online demo's can be done upon request).
You drive away happy and safe!
For more details call our sales team on 01406 350273.
Usual vehicle sales terms and conditions apply. Part Exchange vehicles will be subject to viewing.
Latest News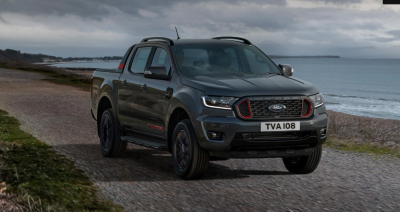 06-08-2020
The New Ford Ranger Thunder pick-up truck has the capability of the Ranger…
Read more >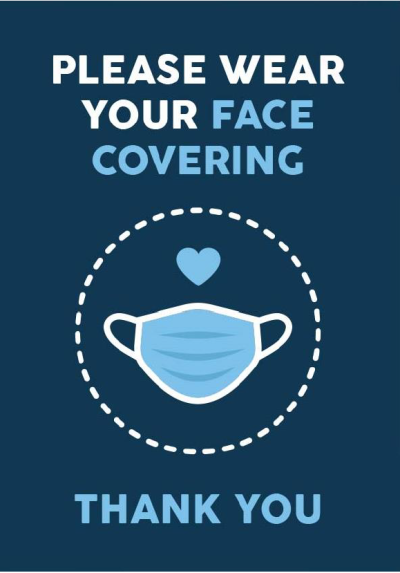 22-07-2020
In line with current Government rulings, from Friday the 24th July 2020, it is…
Read more >